The Legend of Zelda: Phantom Hourglass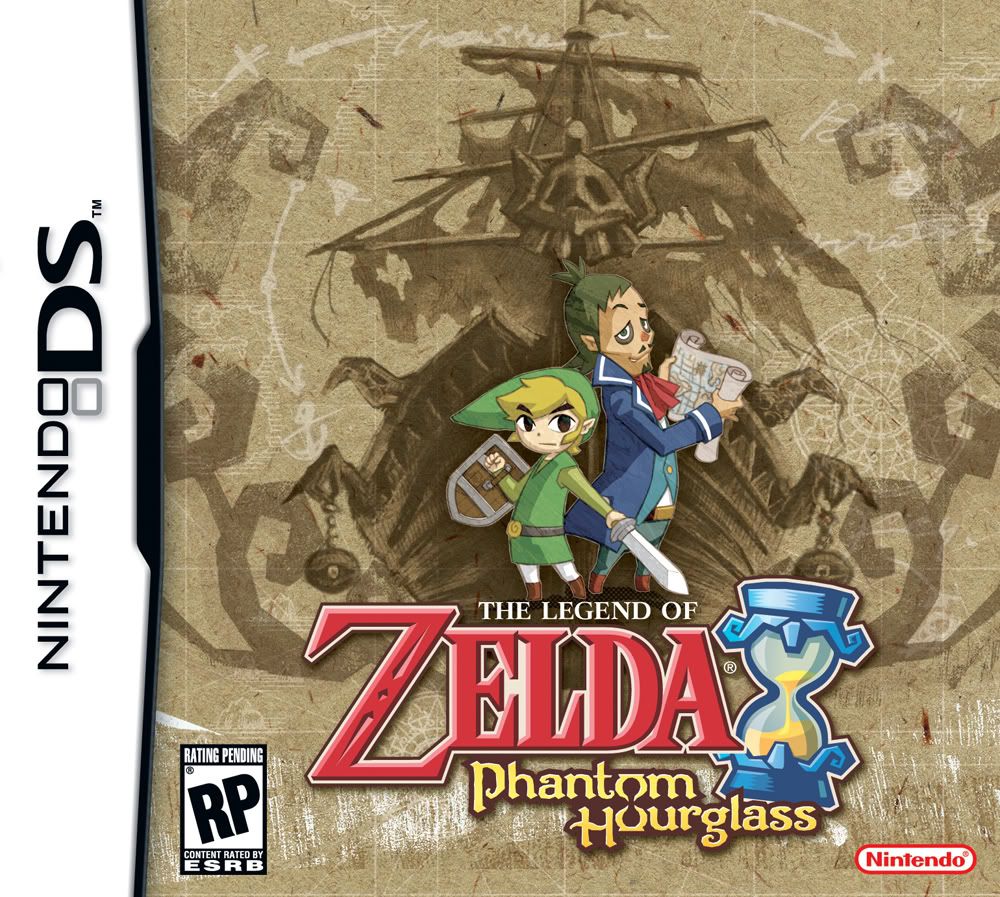 (Will fix the size...soon.)
Graphics: 4
Gameplay: 7
Storyline: 9
Audio/Sound: 10
Suspense: 8
Overall: 7.6
Rated E by ESRB
Available for:
The Overall score is a bit deceptive on this, seeing as the graphics drags down the average. Take out the low graphics score and this game bumps up to 8.5 overall. It really is a great game.
Now, admittedly, I'm a bit of a LoZ freak anyway, so I was all ready inclined to like the game, but bias aside it's still good. The graphics do suffer a bit, since it seems as if Nintendo were trying to force-squeeze Gamecube graphics like one sees in LoZ: WindWaker into a system that can only support N64-level graphics, or there about. It's acceptable most of the time simply because the player all ready knows what the NDS can do and not do, but is painfully evident during close shot cutscenes and close views of people's faces, where the pixelation is...well, quite bad.
The gameplay is a blast though. I'm still not 100% sold on using the touchscreen for each and every action in the game, but adapted fairly well and quickly, and found it humorous when Nintendo addressed the predicted complaint about not being able to use the D-pad in the game itself. Other than this though, the mechanics worked well, and the tools were a good combination of fun and interesting. I haven't much to say on this particularly subject other than it was pretty well done overall.
The Storyline was quite good. It was predictable in the way that LoZ games are sometimes, but it was refreshingly different in terms of characters [s]by which I really mean Linebeck is awesome[/s], enemies, and goals. character interaction was awesome, and Nintendo really nailed some good humour without making the game come across as contrived or cheesy.
The soundtrack was amazing. There's nothing else to say.
Below, put ten three (and preferably relatively small) screenshots for the game. We can resize if they are too big.