For the next 24 hours, I have a new roommate: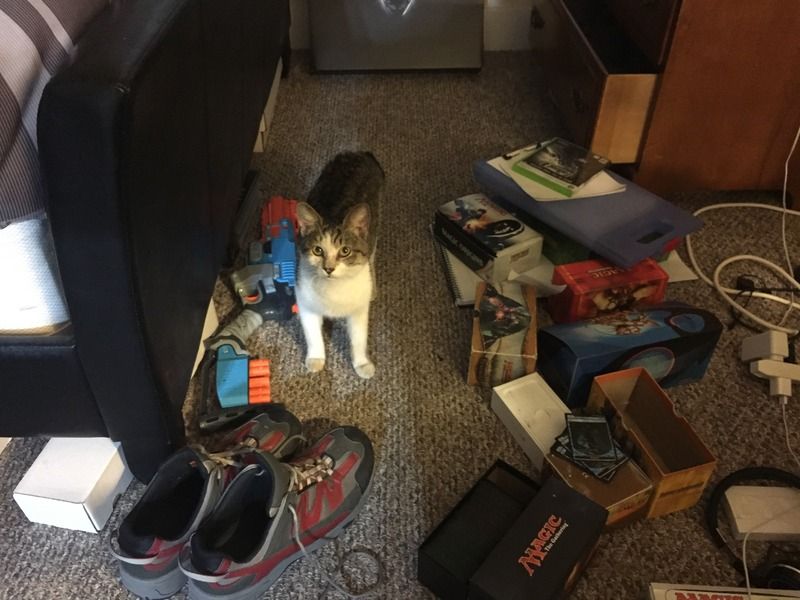 This is a kitten that wandered his way into our yard, freezing and hungry, but very friendly. My fiancée and I were content to let him scamper off to wherever he came from, but he followed us into the house. I called animal control to see if they could take him, but the one in my town said that they didn't have provisions for cats, and that we'd have to call the Berlin office the next morning. So we brought him inside and fed him, and are going to shelter him for the night.
He walks with a heavy step and teeters back and forth, but he doesn't appear to be injured. It's really cute to see him brush up against somebody to be pet because he always looks like he's going to fall over.
Full disclosure: I am not a cat person. I never once saw myself in a situation like this. Life is funny sometimes.
But I know I'm going to miss this little guy when we finally get him the help he needs.